Dear users,
In DaDaBIK 11.4 Elba you will find a new fixed header layout, lots of improvements on LDAP authentication, a new config parameter that can improve your app's performance and some bug fixes.

Fixed header was one of the most voted feature in our suggestions forum and it is now available. Especially if you have lots of columns in the grid, it can be very useful.

Here is a preview: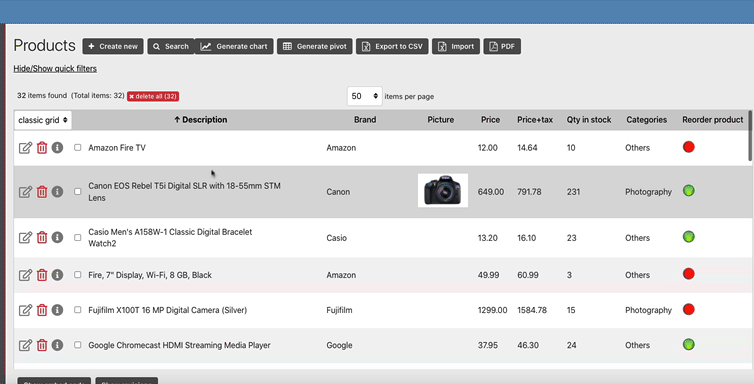 LDAP: we have a new, simple and short, mysubdomain\username (or more in general mysubtree\username) syntax supported for binding; in particular it can be useful if you are using Active Directory and you don't want to specify the full base_dn path for binding. Several other things related to LDAP have been improved and fixed, you can see the complete list in the changelog. All these improvements might help with the issues discussed in this forum thread.

Finally, a new config parameter, $force_search_before_rsults, allows to set, for each table, if you require that a search is executed by the user before showing the results. This can be useful, especially for tables having a lot of records, to avoid the execution of (sometimes useless) SELECT queries when the user opens the related page and to reduce your server's load (and, therefore, possibly increase the performance).

The new LDAP binding feature has been sponsored by: University of Zürich - Department of Biochemistry

The new $force_search_before_rsults feature and a new layout hook (see change log for details) have been sponsored by: Univillage Consulting

There are other changes and bugs fixed so as usual I suggest to have a look at the change log.

You can buy your new license here.

you can upgrade your existing license here.


Peace.